ITC has finally woken up to the competition from Foods Bazaar, Subhiksha, Reliance Fresh etc. Riding on the success of Choupal Fresh retail outlets in Chandigarh, Hyderabad and Pune, ITC has told us that it will open Choupal Fresh stores in 50 more cities across India. Each of these cities will have atleast 10 outlets within the next 2 years.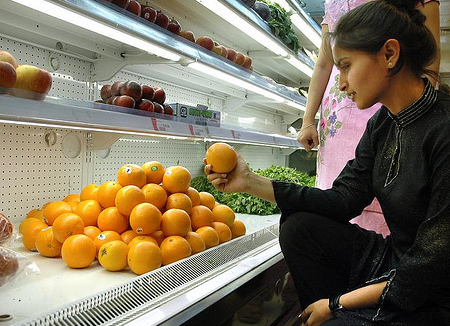 ITC plans to spend Rs 200 crore by March-2008 in opening new stores. It is also in talks with various other retail chains to source supplies. It is also enhancing its fram linkage program with farmers and will bring 2,500 acres under the venture to BUY produce from farmers.
ITC doesn't want to be left out with the Cash & Carry wholesale business. It is a terrific success with retaurant owners and push-cart vegetable sellers in Hyderabad. Choupal fresh believes in selling the produce on the same day as it was sourced from the farmer. ITC is all set to consolidate its position in the Andhra market by opening more stores and brining more farms under the linkage program.