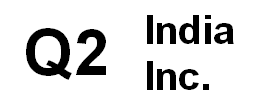 Logistics, Retail, Telecom and IT are likely to be the star performers in India Inc for Q2. In a research report published by ILFS,[PDF] Logistics is expected to report a rise in YoY sales of 232% followed by Retail expected to report 70.2% rise in YoY sales. IT is expected to report growth of 39% and Telecom 36%.
ILFS favorite picks sectorwise are as follows.
Logistics:
Gateway Distriparks and Allcargo Global
Retail:
Pantaloon Retail (India) Limited and Shoppers Stop.
IT:
Infosys Technologies Limited, TCS, Wipro (My favorites are Satyam and HCL Technologies)
Check out the entire report here.[PDF]