It's Diwali weekend and I received this report by Morgan Stanley marked high priority. Here is the interesting part of the report.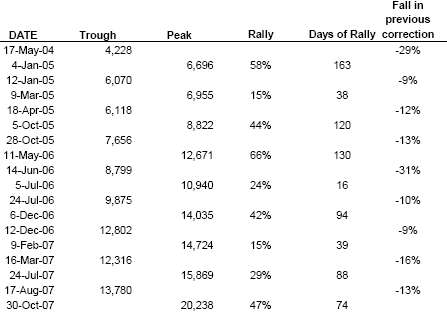 I have modified the chart to suit the requirements of this article. The market has been through nine corrections over the past four years. Eight of these have been "V" shaped recoveries including the latest one. The average fall has lasted 15 days with an average correction of 15% accompanied with rising volatility. Subsequent rallies have measured an average return of 36%.
I guess we are. However, the story of returns may not be true every time. So be careful before over stretching yourself. Your thoughts are welcome.