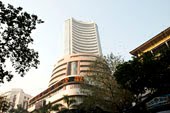 If you have been tracking the Equity Strategies for 2010, then we are sure you are too excited to know the top picks by Bofa Merrill. But before BUYING into any of these, we would like to enlighten you about – What's Priced in and What's Not in the Indian market.
Currently at 17x one-year forward earnings, the Indian Markets are pricing – Global liquidity is likely to stay easy, GDP to grow at 7.8% in FY11 and Earnings growth is likely to recover to over 20% in FY11.
What's Not in the Current Pricing ?
Exit policies by the Government could create worries of a slower economy. Overpriced IPOs and private supply of paper will continue to be huge absorbing excess liquidity and keep secondary markets in check. Also valuations look expensive compared to historical average of 15x forward earnings, but still far from the 22x bubble territory.
And here are the Top Picks by BOFA-Merrill on Absolute Returns Basis. EPS expectations for FY 2010-11 and P/E as on current market prices of stocks.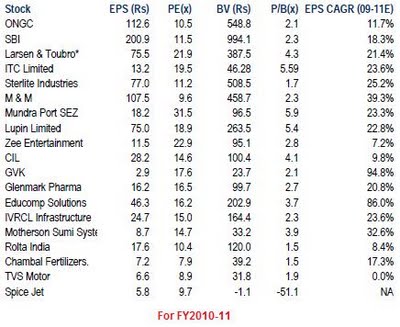 So rejig your portfolio, cherry picking Merrill's choice, but not in entirety.
You maybe interested to know the basis on Statistics and Analytics that Indian market may hit a new high in 2010 itself.