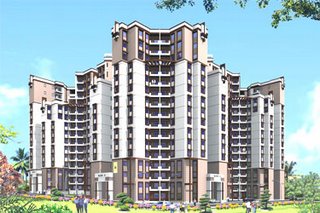 After having read the draft and final Red Herring prospectus of the company, here is DalalStreet.Biz detailed analysis and recommendation on Sobha Developers IPO.
Read – Sobha Developers initial Review -1
Read – Sobha Developers Business Line Review
Read – How to value Indian Real Estate Stocks ?
We expect the company's bottomline to grow by 80% over last year at Rs 160 crores for FY07 and 50% for FY08 Rs 240 crores, yielding an EPS of Rs 22 for FY07 and Rs 32.8 for FY08 on fully diluted equity.
Sobha Developers Land bank: Cushman and Wakefield have valued the lands of Sobha Developers and at the lower end, constituting the sum of it's Land Reserves [Rs 3,971 crores] + Land Arrangements [Rs 2, 306 crores] is Rs 6277 crores. NAV of Land bank at lower end is Rs 859 per equity share. On the higher end the Land Bank is valued at Rs 6937 crores which translates to Rs 950 per share.
Sobha gets full credit for its management which is visible by the number of contracts it fulfills for India's top IT company, Infosys Technologies Ltd.
Sobha Developers pre-IPO private placement: Sobha did a private placement to Kotak Mahindra Private Equity Fund and Bennett & Coleman for 5.83 Lakh shares at Rs 617 per share on Oct-28-2006.
Sobha IPO Final Recommendation: Sobha's discounting maybe based on Cash Flow more than Land Bank as it derives significant part of its income from contract works. Majority of the indicators are in favor of applying, we still advise caution and recommend that only investors who are willing to hold for a period of atleast 12 months should apply in the event of market crash. Your critics and comments are most welcome.
Tags:Sobha Developers IPO, India Real Estate, IPO India , Invest India