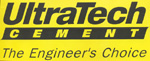 Citigroup in a recommendation released minutes ago have downgraded the stock of Ultratech Cement and recommend a SELL after reviewing Q2 results.
UltraTech (ULTC) reported net sales of Rs11.7bn (in line) in 2QFY08, driven by 12% higher domestic realizations. PAT (Rs1.86bn) was 11% below our forecasts. A continuing focus on the domestic market helped ULTC's domestic volumes grow 12.5% yoy to 3.15m tonnes. Exports fell 13% yoy to 0.2m tonnes. Costs were higher as materials, labor and other expenses were all higher than forecasts. Material and labor costs are expected to remain high, the former due to growth in the RMC business.
Sell with a target price of Rs740. ULTC has been hard hit by higher costs recently, particularly for coal and freight. ULTC is running at full utilization, and expect only 2% yoy volume growth in FY08. EPS of ULTC is expected to be Rs 79.7 for FY08 and Rs 69.4 for FY09.
Tech Mahindra:
Tech Mahindra reported another disappointing quarter with revenues growing only 4.7% qoq. Growth was led by BT, while non-BT business remained flattish. Margins fell ~30bp qoq. Net profit of Rs.1.8b was up 7% qoq due to higher other income and lower taxes.
Tech Mahindra indicated that its two top clients (BT and AT&T) are undergoing restructuring. This could delay recovery in Tech Mahindra's business. Tech Mahindra is expeted to report an EPS of Rs 58.97, 78.36 and 91.08 for FY08, 09 and 10 respectively. The stock trades at 17x FY09E EPS. Revised target price of Rs.1330 is based on 17x FY09E EPS.
DalalStreet Analyst Views: Tech Mahindra has assured contracts and one need not panic and SELL. You can hold it if you have bought it at lower levels on our recommendation earlier.]