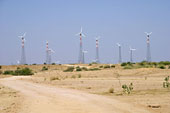 SBI cap securities has initiated coverage on Sujana Towers Ltd [STL] with a BUY rating.
STL has the complete integrated manufacturing process right from billets procurement to erection. Its galvanized tower capacity, has gone up from 28000 MT by four fold to 128000 MT and will add another 100000 MT through a Greenfield facility in Chennai.
STL has an unexecuted order book of Rs350 crore to be realized in the next 3-6 months. In addition, it is also expected to receive an EPC contract of Rs200-250 crore during FY09. Nearly 70 percent of the order book inflows are from existing clients.
New Business Initiatives: STL is also exploring the new business initiatives in the fields of highways crash guards, high mast lightings, cable trays, railways electrifications etc. It also expects to benefit from Indian Railways Electrification and CAPEX plans.
Net sales and Net profit of the company are expected to grow at 58 and 56 percent to Rs1388 crore and Rs122 crore respectively in next two years. At current market price of Rs70, the stock is trading at 3.4x and 2.7x of FY09E and FY10E of Rs 20.7 and Rs 25.5 respectively. SBI Caps Recommends a BUY with a Target price of Rs 104.
DalalStreet.Biz View: Sujana Towers was one of the stocks which FIIs exited in May-08. We recommend existing investors to HOLD and new investors to BUY / ADD only sub Rs 60 levels.