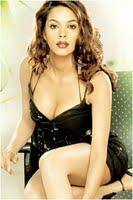 Major Indian broadcasters such as Zee Entertainment and Sun TV Network have indicated plans to hike rates on flagship channels by 5%-15%, pointing to improving utilizations and signs of a broader recovery in advertising spend. Apart from this, the thesis of structural positives for the broadcasters from increased digitization is intact and strengthening as digital subscriber growth has continued to be robust.
Investors must prefer established broadcasters as the best way to gain exposure to increasing penetration of digital distribution platforms (like DTH, digital cable)
In line with earlier view of 10%-12% sequential growth in advertising spend for 2H FY10E and argument for higher valuations for established broadcasters such as Zee. Goldman raises FY10E-12E EPS estimates by 1%-64% and target prices by 17%-29%.
Zee Entertainment:
Zee currently trades at 21.6X FY10E EPS and 17.3X FY11E EPS vs. its historical median 12-month forward P/E of 17X. On a 12-mo forward P/E basis, Zee is trading at a 14% discount to MSCI India vs. historical average premium of 16%. Goldman Sachs raises 12-month target price to Rs295 and base it on 20X FY11E EPS.
Sun TV Network:
Sun TV's unique business model – selling slots to independent producers on ad revenue-sharing basis – and consistently high market shares, have enabled it to deliver higher EBITDA margins than peers. Goldman has set a 12-month target price to Rs331 based on 22X FY11E EPS.
Update on 24/12/2009:
Nomura Securities uses DCF method to value SUN TV and arrive at our 12-month price target of INR 355.
For Zee Entertainment, a relative P/E multiple based valuation technique. Nomura's target multiple of 21x FY11 EPS of INR 13.9 is roughly a 30% premium to the broader market multiples, hence target price of Rs 292.