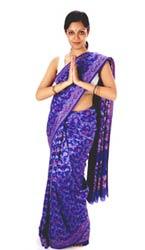 Jet Airways India will revise the fuel surcharge by Rs 150 applicable on all types of fares in both club premiere and economy class tickets on all domestic routes in India with effect from 05 November 2007. The surcharge has been necessitated in view of the escalation in aviation turbine fuel (ATF) prices.
The revised fuel surcharge of Rs 1350 which has gone up from Rs 1200 will be applicable on all tickets purchased within India. This surcharge of Rs 1350 will be collected per flight coupon on all domestic routes within India. For tickets issued outside India, a surcharge of US $ 34 will be applicable on each sector of domestic travel in India.
It is also applicable on all domestic segments, even if the domestic segment is part of an international journey. The surcharge will not be applicable on sale of tickets on or before 04 November 2007. However, the surcharge will be applicable if tickets are presented for any voluntary change on or after 05 November 2007.