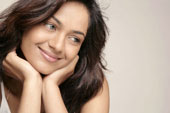 Hindustan Unilever Q2 revenue growth accelerated to 21% Y/Y, driven by 21% growth in soaps and detergents and 19% in personal care. Recurring PAT rose c20% Y/Y, buoyed by sharp increase in other operational income (includes F/X gains and cost recoveries on R&D / offshore activities for Unilever). Revenue growth was primarily mix / price driven (overall FMCG volumes grew 8.3%).
Reported EBITDA margin declined 10bps to 15.1%; sans other operational income, margins declined 130bps Y/Y. Price hikes / mix improvements have mitigated cost pressures. Gross margins declined 43bps Y/Y, but encouragingly, increased 95bs Q/Q. A recurring trend across all FMCG results this quarter. Expenses rose c30%Y/Y and 15% increase in media rates.
Management brushed off concerns on the weak monsoons – indicated there is no slowdown as yet in rural demand. We believe, though, that there could be a lag impact. HUL is expected to report an EPS of Rs 11.7.
Marico has recorded 28.1% y-o-y revenue growth. Despite a price hike of around 10%, it was able to record 15% volume growth. Both the major brands, Parachute and Saffola, have reported healthy volume growth of 8% and 26%, respectively. Perfumed hair oils have also showed strong volume growth of 26%.
To offset raw material price inflation, the company has raised prices of most of its products. It is further planning to increase prices in 2QFY09. Rising revenues of perfumed hair oils are also expected to help maintain margins. Though it is confident of maintaining profit per unit, it expects margins to be under pressure.
Kaya Life revenues +62% yoy on a small base. At present, there are 69 outlets – management targets roll-out of 95 by end-FY10. Rising real estate rentals (an average 10-12% increase YoY) and high manpower costs are key concerns. Marico is expected to report an EPS of Rs 3 for FY09.