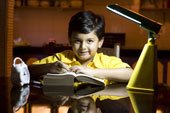 Navneet Publications (NPL) Q4FY08 revenues grew 29.5% YoY to INR 607 mn. EBITDA grew 16% YoY to INR 55 mn, whereas net profit grew 55.2% Y-o-Y to INR 21 mn. For the year, NPL posted revenue growth of 23.7% to INR 4.1 bn, while EBITDA and net profit grew 14.4% and 27.2% to INR 829 mn and INR 542 mn, respectively.
EBITDA margins declined 160bps to 20.2% for FY08 on account of higher sales promotion expenses of INR 61.7 mn for the domestic stationery business and export debtor write-offs (stationery segment) of INR 26 mn during the year.
Publications segment grew 23% to INR 2.62 bn in FY08 on the back of syllabus changes in Maharashtra and Gujarat. Stationery segment grew 24.5% to INR 1.36 bn on account of higher growth in the domestic market and introduction of non-paper stationery products.