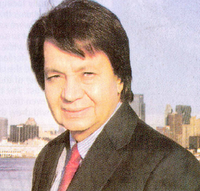 Believe it or Not!!! Today's Rally in the Equity Market was rightly predicted by Financial Astrologer – Ashok Motiani. Yes he had quoted the Date – Dec-10-2008 as the beginning of the rally, on Nov-18th-08.
Ashok has the credibility of correctly predicting the 3 great crashes in the Indian stock market – 1992, 2006 and 2008. According to Ashok, the Indian market should rally upto 16,000 by the end of Feb-09. He has also said that India will outperform American Economy.
If Ashok is right, then we need to stop looking at Analysts whose recommendations have followed the market in the past 6 months. The big question is will Analysts now follow Ashok Motiani before pushing the publish button of their recommendation ?