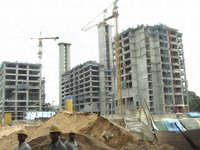 It is very unfortunate that the architect of Indian liberalization process Dr. Manmohan Singh holds the highest authority in the Government when the real estate sharks are all determined to grab land with an "whatever it takes" attitude.
The SEZ policy which appears to be flawed, has attracted criticism from within the partners and ministers within the government.
Here is a list of opinions from experts on the SEZs in India.
Dr Manoj Pant, of JNU said that "the best policy is not to have any sez at all".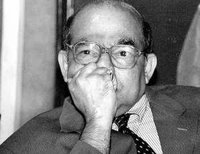 Highest banking authority of India, the RBI is concerned about possible Real Estate Bubble in India. RBI raised RED flag on SEZs in its current state and just two days ago the Governor of RBI, Y V Reddy looked worried and also said that, "Like any other land, SEZ is Real Estate" and didn't hesitate to sign a resolution directing all banks operating in India treat loans to SEZ projects as "Commercial Real Estate" loans with immediate effect and not as Infrastructure project loans.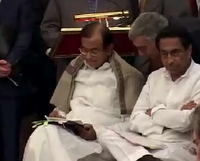 Now from within the government, Finance Minister, P Chidambram has expressed his concerns of loss of revenues because of tax paying industries relocating to SEZs which can operate as tax free zones. Both, the Finance and Commerce ministry have argued in public and also in Group of Ministers meeting defending their own cause. Chidambram had backers from the left parties, but Leftists have more genuine reasons to protest – SEZ land acquisition is displacing Agriculturists and peasants without any migration plan for their daily livelihood.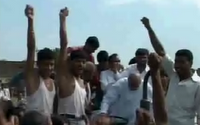 The saga begin with Mukesh Ambani controlled, Reliance Industries Limited controversial SEZ in Haryana. Younger brother Anil Ambani is also facing stiff resistance from former PM of India, V P Singh(Left) for Reliance Energy Limited proposed SEZ in Dadri which was cleared by Mulayam Singh Yadav government. It's not just Reliance, but more evil real estate sharks are lobbying for Hotel SEZ ? What for ? DLF and Parsvanath Developers today received approvals for Real Estate SEZs. Jeez!!! This is getting crazy now.

Investigative journalist, Sucheta Dalal (Left) who exposed the great Indian Securities Scam(Harshad Mehta Scam) has said, "The SEZ (Special Economic Zones) policy, which provides little clarity on the impact of generous tax holidays and myriad concessions on the economy, may also come to a grinding halt, but nobody is complaining because every corporate group is rushing off to grab chunks of valuable real estate to set up SEZs, exactly like they chased power projects in the past."
Day today review of SEZs in India is being done by this blogger, if you are interested to follow.
I am not really very happy to write this post, but every article and report that I read today is criticizing the SEZ policy in its current state. Investors kindly be careful about companies with Land Bank Saga before you commit your hard earned money in the Indian Share Bazaar.