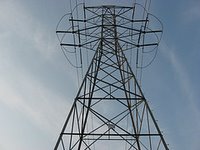 Investors can consider Holding or Adding Emco and Crompton Greaves to transform their portfolio.
Emco:
Emco has posted a healthy net sales growth of 36% YoY to Rs 3.4bn for Q4FY08 and 44% to Rs 9.4bn for the full fiscal. Project division revenues have picked up pace during H2FY08, contributing 30% of net sales for the fiscal. The management expects an even higher revenue share from this division in FY09, at 45%. Emco's order book stands at Rs 11bn, which is 1.2x FY08 sales. The healthy order backlog and bright outlook for the project division indicate good revenue flows over the next two years.
EBITDA margins moved up by 155bps during Q4FY08 to 14.2% and by 50bps for FY08 to 13.7% on strict cost control measures. Expect margins to dip slightly to 13.4% in FY09 given the higher share of project division revenues, which earn lower margins than transformers.
EMCO is expcted to report a fully diluted EPS of Rs 14.7 and Rs 18.9 for FY09 and FY10 respectively. On a DCF model, one can expect EMCO stock to trade at Rs 240 in 9 months.
Crompton Greaves:
Crompton's power division revenue growth slowed down to 13% in FY08 after growing at a 33% cagr over previous three years. Management attributed this slowdown to a fire in one of the power transformer plants and implementation of more stringent quality standards at its domestic factories.
Margins for power business are expected to be 50-75 bps lower than FY08 due to the sharp increase in steel prices. Management expects margins for Industrial and Consumer division to be stable. For the overseas business the management expects margins to improve by 1-1.5% in FY09.
In Q4 FY08, order booking has been slow. However, enquiries have been strong in recent months so there is no slowdown expected in the next 18 months or so. Finally, at the recently concluded investors meet, the management expressed confidence of maintaining 25-27% revenue growth for the power business and 14-22% growth for the Consumer and Industry divisions over next few years.
On a consolidated basis Crompton is expected to report an EPS of Rs 13.2 and Rs 18.1 for FY09 and FY10 respectively. CLSA has a BUY on Crompton with a price Target of Rs 333.
Oue View: Existing investors can hold. Fresh positions can be taken around Rs 230 levels.