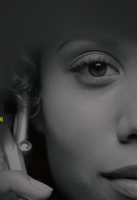 The Indian Telecom industry is now dominated by Wireless vertical and going forward, even the Data / Broadband market will go the unwired way. Here is an overlook at the industry at macro level with forthcoming developments – Spectrum and Fees, 3G Auction and finally Consolidation.
Industry is still growing (23% in FY11 and 15% in FY12), spectrum constraints and tariff pressures are likely to limit the upside. More importantly, prices should decline further (25% in FY11e) due to increased competitive intensity, which will weigh on margins and earnings.
A shakeout/ consolidation is inevitable. However, we do not anticipate this for another 12-18 months, as a) regulatory change (required to make consolidation attractive for buyers) is at least a year away, and b) despite the grim outlook, more new, deep pocketed players are expected to enter the market, and liquidity is not a constraint for most existing operators.
Most Vulnerable Players:
The vulnerable companies are regional operators HFCL Infotel, S-Tel, Datacom, Loop Telecom, Uninor and Etisalat DB. Though they have managed to get startup spectrum, they have a monstrous task to put their balance sheet in black.
Across the street, analysts are UNDERWEIGHT on the Indian Telecom Stocks as their are still lots of issues that needs to be sorted out. Review of individual stocks will be posted, until then look at different sector or stocks for fresh investment. Existing investors can HOLD. We believe, there will be a good chance to BUY Telecom within the next 6 months with a Horizon of at least 24 months from then.