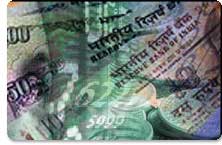 I have had many investors complain about non-receiving of shares allotted during IPO and refund of balance amount.
Parsvnath Developers Ltd IPO had many complaints of non-refund of money and shares not being credited into demat account. Also some complained about Lanco and DCB IPOs as well. In most cases Intime Spectrum is the registrar and is a worse registrar so far in India. [Intime doesn't reply to e-mails, phones are always busy or they don't respond] If you are a CEO of a company in India and planning for an IPO, then please don't choose Intime Spectrum as the registrar for IPO.
So what should you do as an Investor to get your refund ? Wait for 21 Business days, and then start using the following methods to get your complaint resolved.
In most cases I have observed, their are errors regarding demat or client details. Intime needs DEMAT Account Client Master[this is different from your DEMAT Account Statement]. Send your client master + Application Details[Name, Number, etc] to the registrar by E-mail or Postal Mail. Wait for a week and if you still don't have shares or refund, then try contacting by phone and later file a complaint with SEBI.
How to file complaint with SEBI – India ?
Fill this online form made available on SEBI website. You will get a tracking number.
If the online form doesn't work, then download this form [PDF], Print it, Fill it and Post it to SEBI
If you are sending it by postal mail, then send a CC of the form to BSE and NSE at following addresses
Bombay Stock Exchange Ltd
[Farzana Mehta or Rajesh Ghadi]
PHIROZE JEEJEEBHOY TOWERS,
DALAL STREET , MUMBAI- 400001
TEL : 91-22-22721233/4 FAX : 91-22-22721919
National Stock Exchange of India Ltd.
Investor Grievance Cell / Arbitration
Exchange Plaza,
Plot no. C/1, G Block,
Bandra-Kurla Complex
Bandra (E)
Mumbai – 400 051.
Hopefully, SEBI and the concerned companies wake up to investor woes before its too late.
Tags:IPO India, India Stock Market, Finance India, Invest India