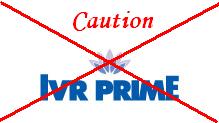 We have carefully analyzed the Public Issue offering of IVR Prime Urban Developers and recommend value investors to AVOID the issue.
IVR has just completed one Residential project in Hyderabad. Cushman & Wakefield had valued projects using net present value of the projects in the range of Rs 4998.4 crore and Rs 5524.6 crore after deducting the developers margin, the net present value of the land reserves was between Rs 2889.8 crore and Rs 3194 crore. The per share value after deducting the developers margin works out to Rs 450-Rs 498 per share.
Consolidated FY 2007 EPS on post-issue equity works out to Rs 3.3. At the offer price band of Rs 510 – 600, the P/E range is 155-182.4, respectively. Comparable listed player according to size Ansal Properties and Infra is currently trading at 24.7 times its consolidated recurring FY 2007 earning. Nearest location-wise comparable company Sobha Developers is trading at 41.6 times its FY 2007 earning.
We recommend VALUE Investors to BLINDLY AVOID the IPO of IVR Prime. Fundamentals of the market will return and this Bull Market and Party won't last forever. Don't commit your hard earned money to worthless promoters and fly by night operators. Please don't be tempted by Listing Gains or whatever stories your broker tells you. Stick to Fundamentals and Stick to Diversified Folio. You will make lot of money in the long run.