In a fax message just received from our analyst in Mumbai, NHPC has finalized the allotment for retail individual Indian investors.
All applications for 2625 shares have been allotted 713 on a firm basis. Anybody bidding for more than 700 shares have secured firm allotment in the MiniRatna. Here is the complete basis of allotment chart the to be published firs anywhere in Global media.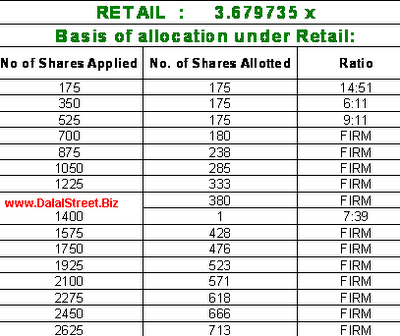 We had a subscribe recommendation to the issue. Do not sell in grey Market or on Listing. Hold the stock for long term if you have been allotted.
You can check the status of your NHPC IPO Application here.