Pipavav Shipyard – Allotment + Listing
We have got the Basis of Allotment for Pipavav Shipyard Ltd. The issue was not a BIG Success and hence retail portion was OVERSUBSCRIBED by mere 2.7 times. Here is the complete chart.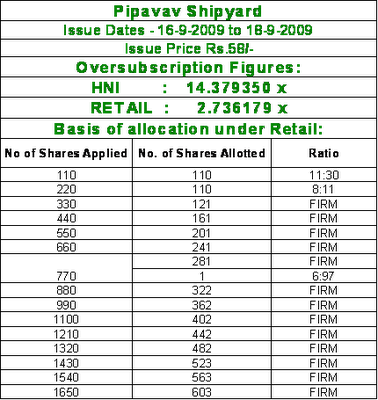 Pipavav Shipyard Limited is listing its shares at NSE / BSE on Friday, October 09, 2009. Grey Market premium is around Rs 3.5 to Rs 4.