BOC India is the second largest industrial gas company in India. IDBI is recommending this stock based on the medium and long term technicals. CMP Rs 153.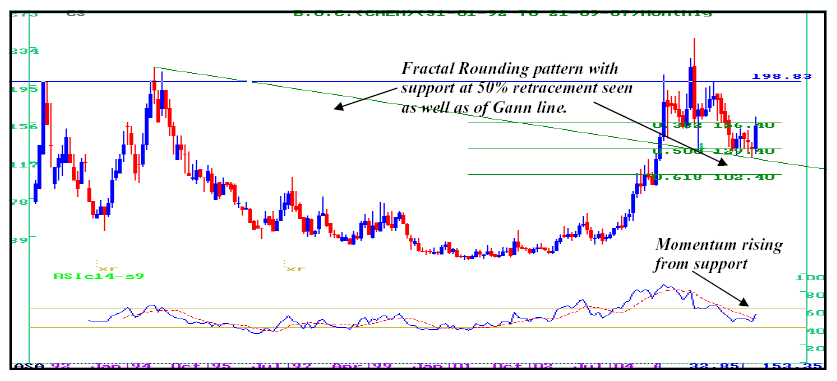 After consolidating near 129 region, price with the current month rise has shown strong signs of bottoming out from its ongoing reaction phase. Adding more flavor to this recently launched rise was the news that BOC is likely to set up a Rs 2,400 million gas plant in Himachal Pradesh's Baddi industrial area. Further rise from here will bring back the prices at the site of the crucial
hurdle of 198, where it will complete small set of accumulation pattern. There are additional signals on the short-term charts that the corrective move in progress for the past few months appears to be completing. The stock has a formidable resistance at 198 levels but with momentum still in good shape another assault on the resistance is certain and the probability of it being overcome will be great if volume build up is also seen on the rise. One can consider this stock from a long-term perspective for rise to 280/379 and accumulate now and on dip down to 129.