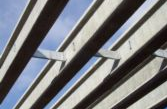 Commodity price forecasts are strong on the back of continued strong global demand growth and limited supply response from the mining
industry. The headwind in the US is unlikely to precipitate a sharp slowdown in demand because of the "decoupling" of the US economy from BRICs and other economies.
Tata Steel:
Estimates on greater visibility of synergy benefits from Corus and lower than expected equity dilution from the proposed equity issuances. This results in 1.3%, 8.2% and 20.7% higher net profit estimates for FY2008/09/10E estimates respectively. Following a sharp re-rating of regional steel peers, revise SOTP based 12-month Target Price of Rs1,092. At a 1-year forward EV/EBITDA of 5.2x, the stock is trading at a 19% discount to Indian peers and a 43% discount to regional peers. At our new TP, the stock would still be trading at a discount of 25% to regional peers. On EV per tonne, the stock trades at US$948, which is a discount of 38% to regional peers.
Sterlite Industries:
Key catalysts for Sterlite's re-rating are, Volume growth across zinc, copper and aluminium businesses on the back of recently completed/ongoing expansions; further debottlenecking in zinc and aluminium; lowering of operating costs from better economies of scale and commissioning of the captive power plant in zinc; material progress in resolution of the bauxite mining project for Vedanta Alumina;
Goldman Sachs in a report expects base metal prices to be rock solid. Consequently, they raise net profit estimates for FY2008E and FY2009E by 0.3% and 42.5%, respectively (which are 16% behind consensus for FY2008E and 17% ahead for FY2009E). They also raise 12 months SOTP based target price by 62% to Rs 1,044.