HSBC Downgrades TV18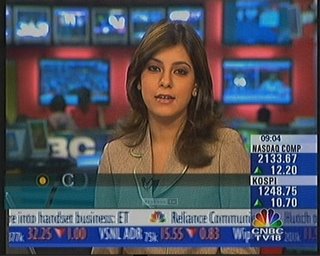 HSBC in a report released just a while ago has downgraded Television Eighteen to Neutral from OVERWEIGHT. TV18 runs India's worst Business News Channel – CNBC TV18. Revenues have grown at a steady clip, expenses have grown in line. HSBC expected operating expenses to increase by 20% y-o-y but while staff costs and other production expenses have increased by 23% and 21% respectively, increase in marketing expenses by 373% has resulted in the overall expenditure increasing in line with revenues.
More clarity is awaited on its venture with Jagran. Web 18, a subsidiary of TV 18 operates over 15 websites most of which are in the ramp up stage. Starts up expenses continue to depress profits and break even is expected next year.
The sum of the parts valuation is as follows,
Broadcasting Business Rs 332
17.5% stake in GBN Rs 33
70% stake in Web 18 Rs 97
HSBC downgraded the stock and has set a 12 month target price of Rs 462