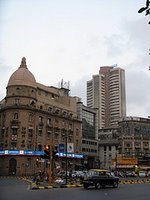 A BUY was first recommended on JPT Securities on the 26th of May. Since then the stock has tripled and still locked in upper circuit today at Rs 124.
Lets closely look at what has happened in JPT Securities. JPT Securities suddenly came into the spotlight, striking an all-time high of Rs 124. They have appreciated 302.76% in the past quarter. The one-year period return was a massive 985.81%.
The rally materiliased after the promoters, headed by Managing Director J P Totla, sold their entire stake of 18.05 lakh shares, or 60.06%, at Rs 32.10 per share to Awaita Properties, Mumbai [Promoted by Nikhil Gandhi and Bhavesh Gandhi]. The shares were sold through a block deal on the BSE on 24 April 2008. Consequently, the promoters also agreed to transfer the management control to the acquirer.
On 30 April 2008, Awaita Properties launched an open offer to the public shareholders for acquiring an additional 20% stake in JPT Securities, at Rs 32.5 per share, as per the Sebi guidelines. The company's equity share capital is Rs 3.01 crore, with face value of Rs 10 per share.
Nikhil Gandhi is said to be the right hand of Reliance Industries' CMD,Mukesh Ambani. Speculation is rife in the market that Nikhil Gandhi will opt for a backdoor listing of his Mumbai-based SKIL Infrastructure.
What is the Modus Operandi employed by Gandhi and Mukesh Ambani ?
Ambani's no doubt create wealth for shareholders, but in turn they create more wealth for themselves. Infrastructure is currently a Big Game. They want to unlock the value on this theme of their privately held companies and projects. If you look at what has happened to Horizon Infrastructure [PDF]- They buy a company which is listed in BSE completely, go for an open offer mop up as much more shares as possible. Now Change the name of the company and Transfer Big Infrastructure projects to this company thus giving it a way of backdoor listing.
If you have thoughts to share, you may write to feedback @ dalalstreet dot biz.