India's leading Private Bank, HDFC Bank is an arrogant bank and sucks badly in customer service.
Here is a Case Study on how HDFC Bank has violated the norms of Association of Mutual Funds of India in providing online mutual fund access to its consumers. I am one of the victim.
I bought units worth Rs 5,000 in Tata Index Fund Nifty Plan – Option A – Dividend Reinvestment. I had downloaded and read the offer document twice before investing. After my initial investment, the market fell and I wanted to BUY some more units, say worth Rs 2,000. I log on to my HDFC Bank and I was shocked that their interface doesn't let me invest less than Rs 5,000. I bought this to the attention of customer service and they are writing back that it has been clearly mentioned in terms and conditions. I wrote back saying HDFC Bank cannot float its own norms and they have to follow AMFI and Terms mentioned in the offer document. Unfortunately, I can't sue them because of WEAK legal system in India.
Here are the screen shots to prove my point.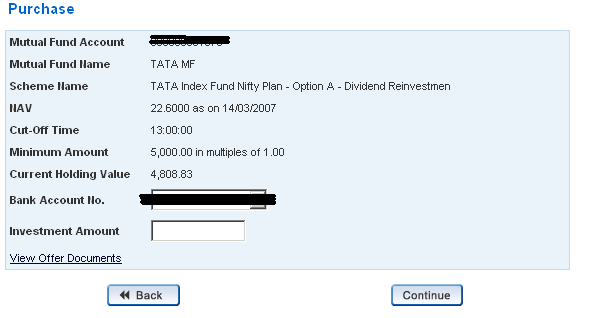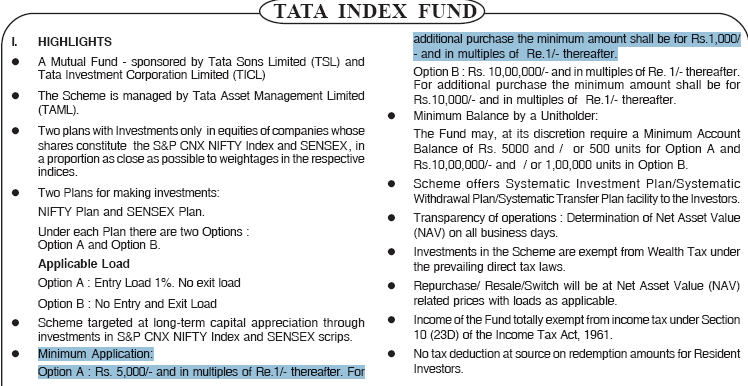 This is how HDFC Bank takes customers for a ride. I would advise all our readers to stay away from HDFC Bank's Online Mutual Fund interface for investing.