This is the Best BSE Sensex historical graph I have ever seen and hence sharing it with you all. The Graph image can be enlarged to see Mean, Mean SD, Mean+ 2SD and Roll P/E.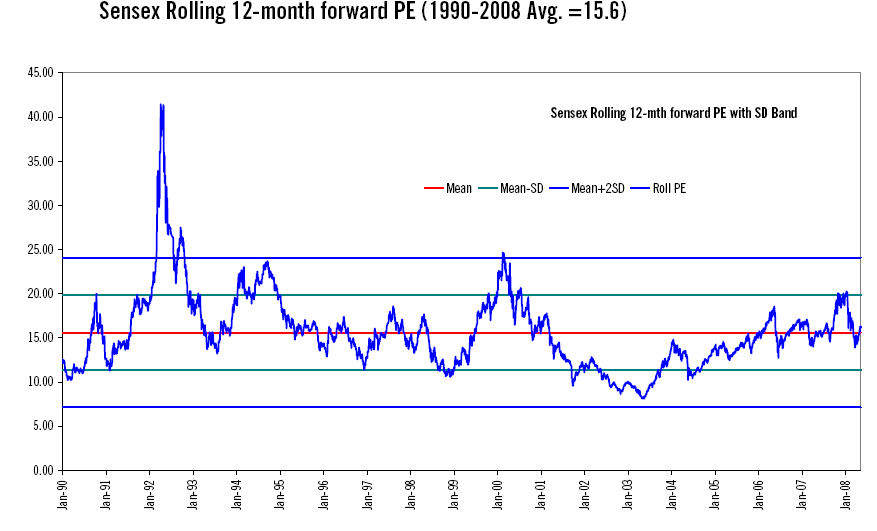 As the economy improved and the breadth of the markets increased, the SENSEX Rolling P/E has made lower peaks. 1992-93 peak was a result of Harshad Mehta Scam and 1999-2000 is Ketan Parekh + Sandeep Sabharwal IT Stocks Scandal [Inline with Global Dot Com Boom]

Graph Source: Citigroup + Bloomberg.