IndiaBulls REIT listing – Challenging Times for Realtors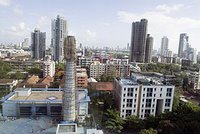 Indiabulls Properties Investment Trust (IPIT) listing on the Singapore exchange is a prime example of the worsening situation; despite the relatively small size of the issue (USD220 mn), it was barely subscribed one time, indicating a definite lack of investor interest. The response to the IPIT IPO does not augur well for other proposed listings that are larger in size, such as those of DLF Assets (~USD1.3 bn) or Unitech Office Trust (~USD700 mn).
IPIT's listing received a poor response, reflected by valuations as it closed below issue price at 0.9 s$. Private equity now appears to be the only avenue left for Realtors to fund their projects and even this is becoming a challenge, as these investors are now demanding a higher return on their investments than before.