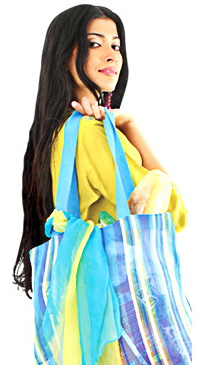 You are Reading this First Here: Citigroup Research just a while ago upgraded India's number one retailer – Pantaloon Retail India's stock price target to Rs 626 from Rs 545. This upgrade is the outcome of London Investor conference on India.
Kishore Biyani and the Sr. Management of Pantaloon has indicated value unlocking exercise in its subsidiaries over the next three months, with the listing of Future Capital and private placements of Future Bazaar and Future Media. Future Capital will list within the next 3 months. Pantaloon expects a valuation of Rs25bn-30bn, while Citi values this at Rs18.6bn. Future Capital now has 75 retail locations and management expects a credit book of US$1.5-2bn by FY11, while assets under management are about US$1.2bn.
Management expects 10-15% dilution in the media & e-tailing subsidiaries through private equity placement. Management indicates a base valuation of US$50mn for Future Media and US$70mn for Future Bazaar. Future media has bought the on-screen media rights all of INOX Leisure screens for the next 30 months.
Pantaloon's management is clearly shifting its focus from the top line towards margins and ROE. SOTP based price target to Rs626 (from Rs545 earlier), incorporating the value of Future Bazaar and Future Media, as well as rolling forward our target 30x P/E multiple for core Pantaloon to mid FY09E. Pantaloon Retail is expected to post diluted EPS of Rs 13.05 and Rs 16.51 for FY08 and FY09 respectively.