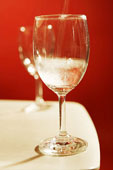 After the pathetic loss of Royal Challengers in IPL, it seems like Vijay Mallya is running out of spirits. [J/K] What is really haunting Mallya is higher price of molasses. Industry sources indicate continuing molasses price run up led by lower sugar production and growing demand for ethanol. Merill estimates molasses to be in sharp deficit versus surplus over the last two years and FY09 price to rise ~36% vs 25% earlier.
United Spirits [US] margins will reverse their impressive expansion of past three years and decline by 80bps in FY09. Synergy benefits from SWC integration have likely maxed out and UNSP does not have pricing power in 2/3rd of its Govt. controlled markets to counter rising molasses prices.
India has adopted a bio-fuel policy according to which 5% blending of molasses produced ethanol with fuel is permitted. This limit for mixing of ethanol in fuel is going to be raised from 5% to 10% from 1st Oct'08. This would generate a significant demand on molasses which is used to manufacture ethanol.
The stock has corrected 31% from its peak in January. It is now trading at P/E of 27xFY09E EPS and ~70% premium to the Sensex. Merill estimates US to report an EPS of Rs 43.20 and Rs 55.7 for FY09 and FY10 respectively. Merill has cut the price target on United Spirits to Rs 1,350 with an UNDERPERFORM rating on the stock.