REC – Basis of Allotment + Status

The basis of allotment of Rural Electrification Corporation – REC is out. All retail applications for Rs 94,500 / 900 shares have been alloted 900 shares. We had a subscribe recommendation for REC IPO. The stock is expected to be listed in the week of March-17th. See the complete basis of allotment here.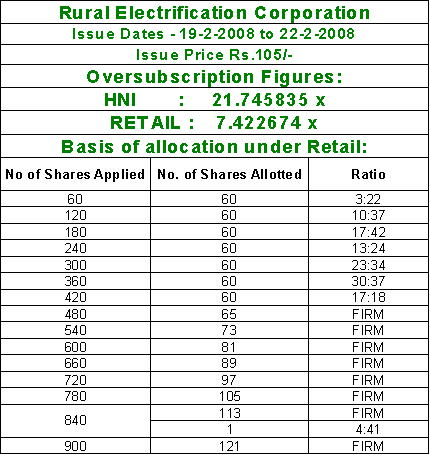 Check the status of your application here.